I'm Here to Help You Lose the Weight and Keep it Off...
Michael Temkin, DO
Hi! Are you ready to make a healthy lifestyle change or get back to the activities you love? Helping you reach your goals and achieve results with our program is what I find most rewarding as an MD.
I'm all about improving your overall health through safe weight loss, healthy eating, mindfulness and lasting results.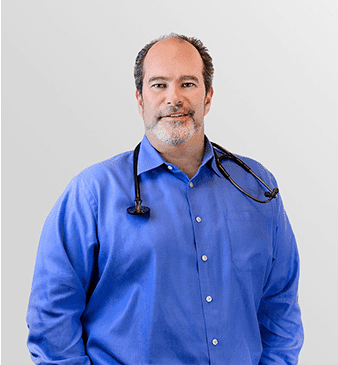 I consider myself a very proactive physician. I focus on getting my patients looking and feeling their best." Michael Temkin, DO grew up in a family of physicians and is carrying on that legacy at his primary care practice in San Ramon, California. Serving patients in the Tri-Valley and throughout the Bay Area, Dr. Temkin provides compassionate care that treats the whole person, not just symptoms. A California native, Dr. Temkin loves practicing medicine in his hometown of San Ramon where he lives with his wife, Heidi, and three children. In his free time, he enjoys skiing, hiking, and water sports.
Starting Your Weight Loss Journey
The first step in starting your weight loss journey is making the decision to change your lifestyle. This change is difficult for some. This is where weight loss coaching comes into play. At Lean MD, we take being your personal weight loss coach to heart. Our program helps you take control of your weight loss. Gives you the 1:1 support and medical assistance you need and the tools to take control of your weight. Putting you on the path to living the healthy life you've always wanted.
At LeanMD, we pride ourselves in providing men and women on their weight loss journey with the tools needed to succeed. Our program is led by medical professionals who have a special understanding of what's needed to lose weight and keep it off. Our services, B12 supplements, and optional FDA approved appetite suppressants are offered to you on an individual case basis. Your private weight loss coach will listen to your needs and concerns in hopes of ensuring you have the right tools for your journey. Your weight loss coach will even speak with you about the foods you can eat by teaching you what is best for your body.
If you need a personal weight loss coach and program as a man or woman contact us at LeanMD. We'll talk about your weight loss journey and what we can do to help you along the way.
Start With Your
FREE Transformation Session and Medical Body Composition Assessment
No matter how much weight you need to lose, LeanMD can help you achieve weight loss that is healthy and sustainable.
1081 Market Place
San Ramon, CA 94583
Phone: (925) 866-3900
Hours: M-Th 6:20am - 4:30pm
Friday 6:20am- 3:30pm